Det fine sommervejr i og omkring påsken har fået mange beboere ud af lejlighederne og op på tagterrasserne. Der er rift om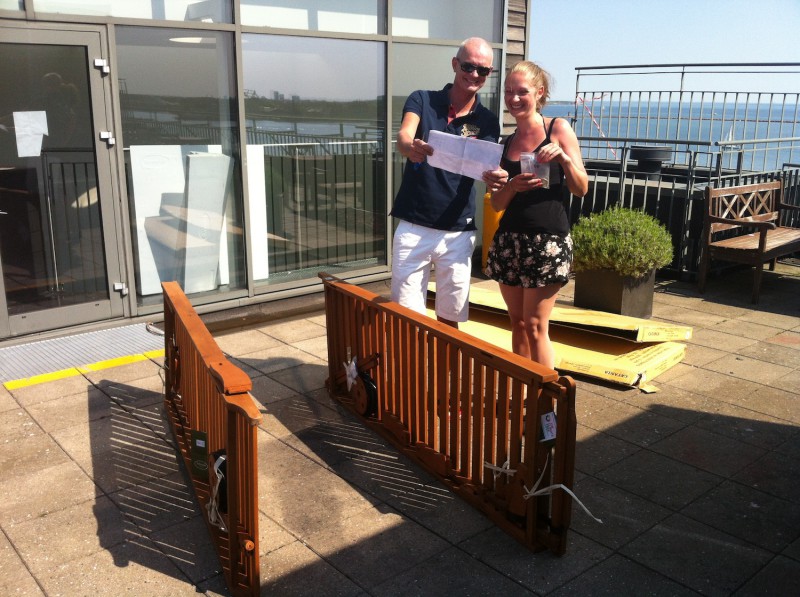 solsengene, og det blev der rådet bod på i et somukt nabo-samarbejde mellem Anne fra nr. 3 og Finn fra nr. 5, der fik samlet to nye solvogne til taget.
Byhaverne på tagterrasserne med krydderurter til fælles afbenyttelse har fået nyt liv til sæsonen. Flere urter har overvintret fra sidste år, og nye krydderurter er netop plantet til af Michael Olsson  og Hanne Lykke-Meyer, begge nr. 9. Så nu er der basilikum, citronmelisse, esdragon, mynte, purløg, oregano, rosmarin, salvie og timian til os alle– nip og klip – som de to beboere fra nr. 3 har tænkt sig.
De to gartnere håber på regn og sol i de rette mængder, og giver disse gode råd: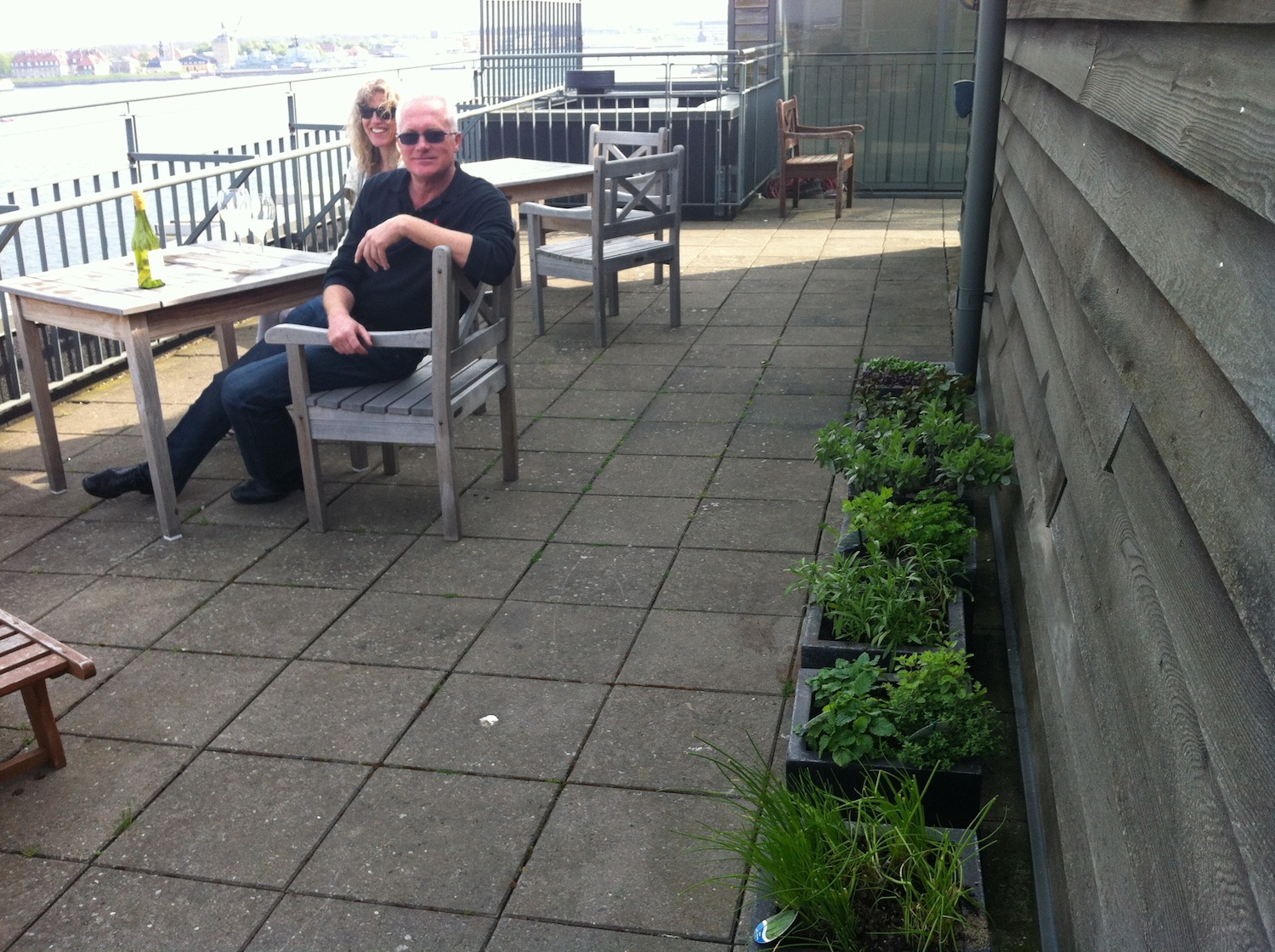 "Basilikum har som regel svært ved at klare vind og vejr på vore breddegrader, og det er med vilje, at vi har valgt lave sorter (en rød og en grøn), for at planterne kan få bedre fat. Hvis det alligevel går galt, planter vi noget mere robust senere. Og husk venligst, at vi er mange brugere. Det er ikke så rart, hvis det hele forsvinder på én gang til en stor omgang pesto. Men dejligt, hvis der er nok til tomatsalat m.v. til mange henover sommeren. Vand også gerne, når I kan se, det trænger. Ferietid betyder jo, at vi ikke altid kan passe gartneriet optimalt. God sommer og bon appetit!"