Når kulturinstitutioner, teatre og koncertsale er coronalukkede, så må kunsten komme til publikum.
Det er nogenlunde sådan, filosofien er for to unge musikstuderende, der holder opgangs-koncerter i Københavnsområdet. Operasanger Josefine Weber Hansen og violinist Nanna Treu har allerede holdt en række koncerter under titlen "Musik på Trappen" – og nu kommer de også til Langelinie.
Det sker mandag 18. maj (nummer 3 og 5) og tirsdag 19. maj (nummer 7 og 9) i næste uge. Der er sat opslag op om tidspunkt for koncerterne i elevatorerne, og dagen forinden vil Lis Kjær, der er den lokale arrangør af begivenhederne, uddele koncert-programmet til alle lejligheder i den relevante opgang.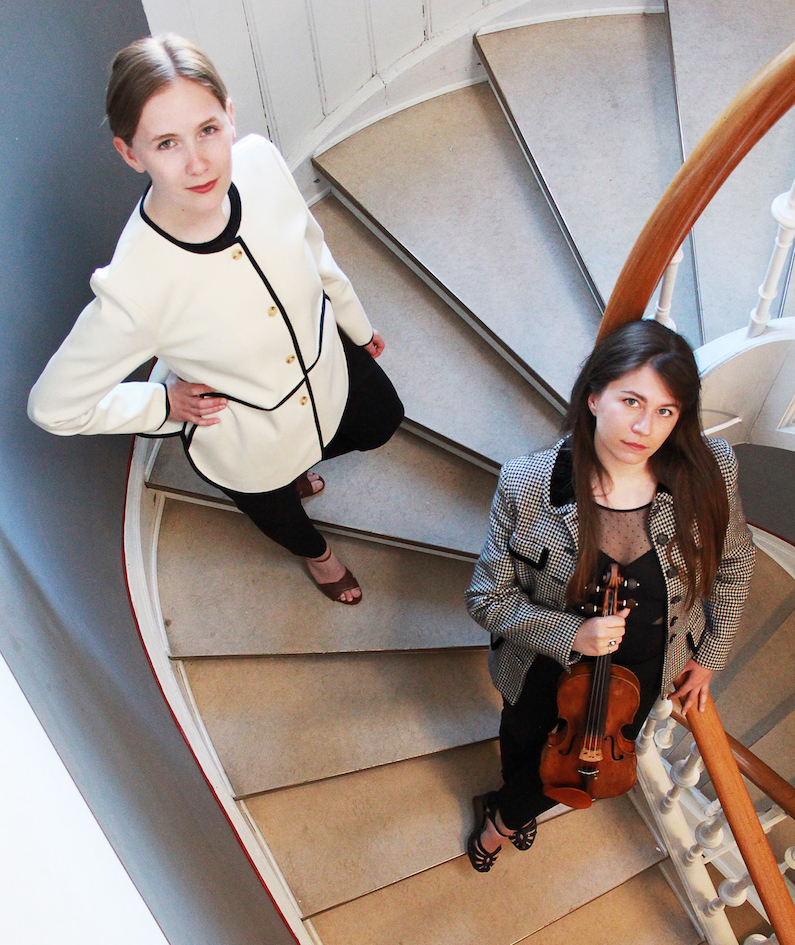 "Musik på trappen er uformelle koncerter i opgange, hvor beboere åbner deres døre og sidder i egen entré, mens de oplever klassisk musik live. På den måde kan vi, på afstand og uden at samles, mødes om musikken, " skriver de to kunstnere i programmet.
Barok-program
Koncerten varer i 35 minutter og består af følgende musikstykker:
J.S. Bach: Allemanda fra Partida nr. 2,  Folkevise: Kærlighedsrosen, J.S. Bach: Corrente, G.F. Händel: Cara Speme, J.S. Bach: Sarabanda, G. Holst: fire duetter for sang og violin, J.S. Bach: Giga og  R. Vaughan-William: Ah! Sunflower Infant Joy. Der afsluttes med fællessangen Lyse Nætter af Alberte Winding.
Prisvindende musikere
De to kunstnere, mezzosopran Josefine Weber Hansen og violinist Nanna Treu, har begge studeret ved både Det Kongelige Danske Musikkonservatorium og prestigefulde musikuddannelser i USA. Josefine har blandet andet optrådt på Copenhagen Opera Festival, og Nanna er vinder af flere større musikkonkurrencer.
De har begge modtaget Storkøbenhavnske Odd Fellow Logers musikpris i både 2018 0g 2019, og de er medlemmer af kunstnerkollektivet Venteværelset.
Koncerterne på Langelinie er gratis, men hvis man vil støtte projektet, så modtager de to kunstnere frivillige donationer på Mobilepay 25111641.